MaryRover 1 – Landrover 110 – Registered Ambulance
MaryRover 1 – a registered Landrover 110 Ambulace.
MaryRover 1 an incredible asset which serves in more ways that one.
The registered ambulance carries an array of medical equipment, stretchers and remains fully operationally ready in the station.
The vehicle as you see in the picture is livered in the teams colours and sports 'Flood Rescue Team'. This particular vehicle used to transport our fully trained SRT (swift water trained) team to any situation throughout the operational area which the team would operate.
The Team is working towards becoming a DEFRA declared facility / team which would place the organisation on a national register where they could be summoned to any incident throughout the UK in relation to flooding and more.
MaryRover 2 – Landrover 110 – Registered Ambulance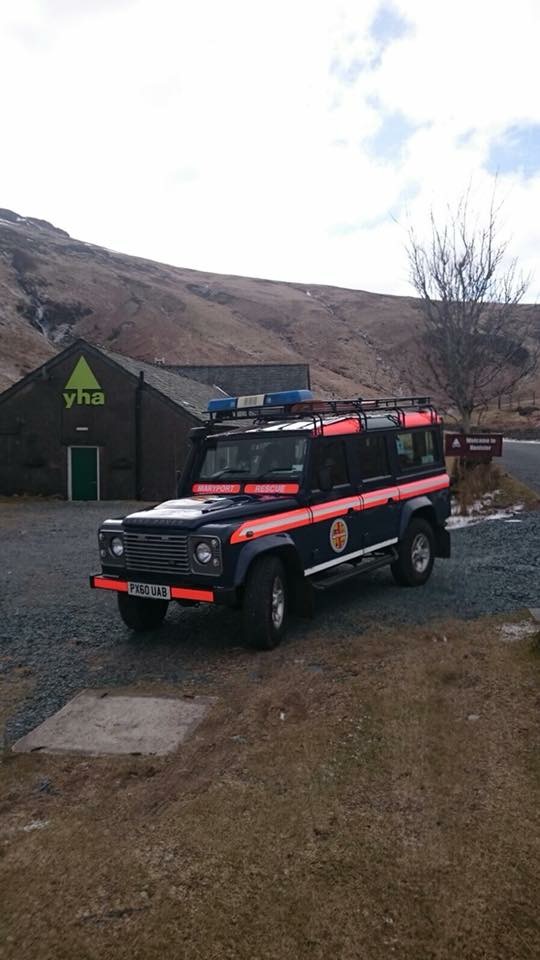 MaryRover 2 as pictured again sporting the teams colours.
MaryRover 2, Just like MR1 is a registered ambulance and carries the same medical equipment so both vehicles are near identical in what its designed to do.